Blog
The Markets Viroment is Tapping Into and Transforming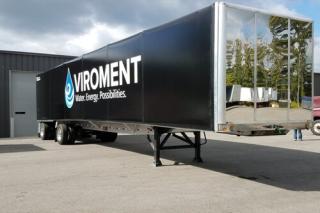 Paul Koenig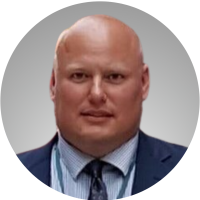 Did you know that Viroment's proprietary water filtration system is not only designed for pork production and animal waste?

Viroment's technology is designed to support a wide variety of industries that need a cost-effective system to filter wastewater into clean recycled water and an easy to manage nutrient-rich commodity.

There are endless market opportunities for Viroment, which not only allows us to help a wide variety of industries but also helps expand our bottom line and scale rapidly.

So far, we've had incredible success in a handful of industries, which we'll dive into, and we'll also explore the industries we are currently working on tapping into and closing successful partnerships with.
Municipal Waste
Sewage stinks, not only for its obvious unmentionables but for other less obvious reasons.
Sewage treatment is bulky and costly
Sewage plants are large contributors to greenhouse gas emissions
Sewage effluent does not always meet filtration requirements
Sewage treatment plants lower the surrounding property value
And many more.

Related: 5 Common Problems With Sewage Treatment Plants
The City of Houston project directly landed our largest international deal to date with Hangzhou Iron and Steel in China. Our Founder, Paul Koenig, landed the deal after being invited to participate in two US trade missions to China with the second being the historic 2017 Secretary Wilbur Ross U.S. Commercial Services Trade Mission in Beijing, China with President's Trump and Xi witnessing the signings of agreements executed by Viroment. Viroment's technology is changing all of this.

Our one-step system processes raw waste, filters out the particulate matter, removes and disinfects the water all to create dry pelleted manure that is marketed as a valuable commodity in the agriculture space.

We knew it could be game-changing, but we needed an opportunity to shine.
Our big chance came with a disaster.

Specifically, in the wake of Hurricane Harvey, a category 4 hurricane that devastated parts of Texas and Louisiana, hitting hardest in Houston.

During recovery, Houston's sewage treatment facility–one of the largest in the world–reached out to Paul to implement Viroment's technology on-site under an Emergency Purchase Order funded by FEMA. This was a fruitful start to a long-standing relationship with Houston, one that still exists today.

Related: Viroment Helps City of Houston after Hurricane Harvey

Related: Watch Paul Discuss his Business Delegation with President Trump in China on CGTN

During the trade mission, Paul met with members of Hangzhou Iron and Steel, a government-owned entity that owns 20 large municipal sewage treatment plants, and indirectly owns several thousand other plants.

Paul eventually negotiated an $800 million deal to have Viroment's filtration system implemented at their locations.

Before signing the deal, Hangzhou sent a delegation of highly regarded academics and industry experts to Houston for a tour of Viroment's technology in action. It was a productive trip that led to the securement of the agreement.

Currently, we're working on publishing a white paper on our unique patented vacuum drying and filtration system at Houston. Once our publication is live, we will roll out our technology to the four other major municipal treatment plants in Texas which are in a demonstration hub partnership with Houston including El Paso, Austin, Dallas-Fort Worth, and San Antonio. From there, we anticipate rolling out to the entire United States which currently has a market size of over $15 billion.
Sludge Waste
While simultaneously landing the China deal, Paul was also starting another fruitful collaboration with Russ Vering and Chris Reimers. Both are dynamos in the agribusiness and agriculture engineering sect and were interested in how Viroment could uniquely tackle a long-standing problem in Nebraskan pork production—sludge waste.

Related: Why Animal Sludge is a Critical Issue For Our Environment and Health
Sludge waste management is notoriously expensive to manage and a hazard to our environment and health. When not managed appropriately, sludge waste can seep into local water tables, cause toxic algae blooms in water supplies, and cast off greenhouse gases and irritating sulfides. They also pose a risk of overflowing, especially during rainy and hurricane seasons, which leave devastating effects on the environment–effects that North Carolina experienced during Hurricane Florence.

Related: The Poop Has Left the Pen: Hog Manure is Escaping From 30 Waste Lagoons in North Carolina

If that's not bad already, sludge lagoons and pits always smell, which alone drives down property values and creates discord between locals near CAFOS.

Paul saw this problem as an incredible opportunity to make an impact in an industry that desperately needed to make a change for the greater sustainable good.

Nebraska was an ideal location since most of the farms are owned by a few families, meaning he could implement Viroment's technology across several farms in one deal. There's also a local corn supply resulting in a need for over 350 barns with in a small radius to implement the technology, all of which are leased on 15-year contracts.

Pig waste is also an ideal substance for Viroment's technology because it's mostly water with very few solids, collected in large volumes, and can be filtered and dried into pelleted manure and feed for re-selling.

In other words, Paul hit a gold mine market, especially when you consider the size of the pork industry in the United States is worth $24.4 billion. And the demand is only increasing, especially in Asia, where much of the U.S. production is exported.

At that moment, the Viroment 350 Barn Mission was born.

Viroment is currently kicking off its first projects in Nebraska. The first property has recently been surveyed with completed engineering plans and we look forward to putting the first shovel in the dirt during November 2020!
Municipal Drinking Water
Many urban and rural cities across the globe rely on their local river to supply municipal water for cooking, bathing, and drinking.

Viroment's technology is uniquely capable of filtering river water for cities that need to supply clean, reliable drinking water to homes. Our unique patented process removes impurities ½ micron or larger. In the process the process removes many non-visible particulates through a process called electrocoagulation. Additionally the process disinfects and kills all parasites, viruses, pathogens and microorganisms.

We're currently discussing partnerships in Asia and Southeast Asia for cities that rely on their local water tables for clean water.
Clothing Manufacturing
In addition to owning a large majority of China's municipal waste plants, Hangzhou Iron and Steel is connected to the vast majority of textile manufacturing facilities which account for 80% of the market for the dyeing of all global textiles. These textiles are, of course shipped around the world for fabrication, seaming and sewing of the clothing, bedding and other fabrics we utilize on a daily basis. The company realized that more than half of their waste was actually not from municipal sources, but rather these textile factories feeding into the sewage waste streams processed by Hangzhous's municipal wastewater treatment facilities.

Textile waste is largely water with particulate matter from the materials used to make clothing. Without a place to store the waste, the facilities were filtering the water as best they could, then taking the remaining effluent was shipped to local incinerators.

When the Paris Accord was enacted, China was responsible for reducing their emissions by half, and as a result, many incinerators were shut down and their waste filtration needed to meet higher standards than what their current machinery could offer.

Without a solution, many facilities looked to dump the waste in local rivers, or even illegally after hours at incinerators with volumes not permitted by the Chinese regulators. As an end result hundreds of textile companies were fined heavily or shut down by the Chinese government through enforcement actions.

They needed a solution fast as both the government and producers were desperate for a solution and it just so happened that Paul stepped on the scene in 2017 and was able to close the deal.

After a year-long validation process in the States, which included a trip from Hangzhou's delegation to Houston, Viroment's technology is in the process of being validated on Chinese soil. However, with the impact of COVID and border shutdowns, the validation process has been extended and currently in process.

We look forward to passing our validation phase, which will officially "seal the deal" and allow us to install and implement the technology at scale in China. The Chinese Environmental Protection has been very active participant in assisting Viroment's partnership with Hangzhou for cleaner air and water through the installation of this unique system.
The Market Opportunities For Viroment are Vast and Endless
Viroment is uniquely positioned to treat markets with high volumes of contaminated and hazardous water and transform it to clean recycled drinking water.

By filtering this unwanted water waste, we're able to create a precious, and ever more limited commodity we all need to survive while also reducing the greenhouse gas emissions this waste frequently emits.

In Paul's words, "Who doesn't love clean water and clean air?"

Viroment's system is truly closed-loop and making an incredible impact in industries that desperately need to become more environmentally responsible.