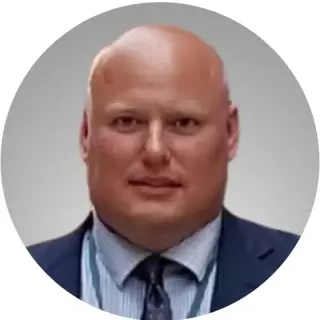 CEO
Raised on a family "Century Award" farm in central Minnesota USA and later attended the University of Minnesota participating in varsity football for the Gophers while majoring in business and science.
After college Paul became involved in real estate starting out volunteering for property owners and eventually becoming one of the largest private voucher-based Section 8 HUD housing providers in the upper Midwest. Paul's personal real estate portfolio has included 750+ real estate transactions, new construction builds of 100+ new properties in low-income neighborhoods, and 100+ fully remodeled (complete code compliance properties) multi-family properties.
Currently, Paul is the CEO of Viroment, an award-winning cleantech company in the wastewater space. The company's innovative technology reduces wastewater sludge footprints by up to 95% creating clean reuse water and a valuable multiuse bio-cake.
(November 2017) Paul was invited to Beijing China to participate in the historic US Commercial Services Trade Mission event held at the Great Hall of the People in Beijing China. Viroment executed contracts in the amount of $800M with Hangzhou Iron and Steel and $100M with Guanye Guangdong Environmental Protection Company Limited; both of which are Chinese Government State-Owned Companies. The signing event was personally witnessed by United States Secretary of Commerce Wilbur Ross, President Donald Trump, and President Xi Jinping (China).